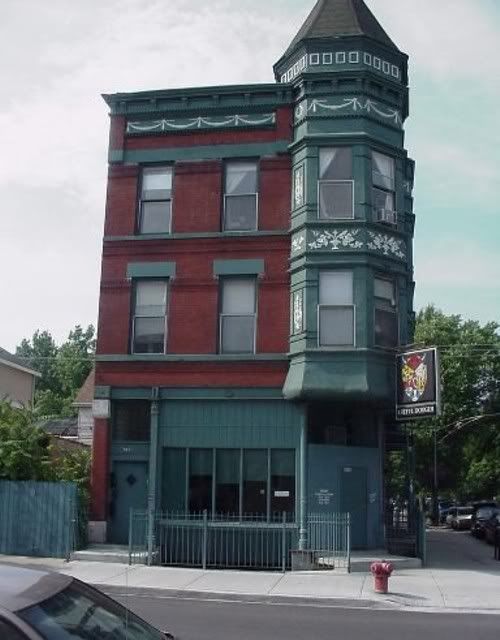 No, that picture's not one of mine. I did stop by and photograph the old girl before the execution began, back when there was a drive to save her and
over 3000 neighbors signed a petition
to save the building. A preservationist architect even offered over 1.3 million for the building so he could save it and move his offices there! Alas, there's more money to be made, somehow, by building a single-family mansion on the two lots, so asshole developer Wally Kos elected to reject the offer and
demolish
one of Bucktown's landmarks.
Part of me wants to get out of this dying place so I can remember it in a nice way. But I feel oddly compelled to stand witness and document the destruction so everyone can share my pain. So here you go: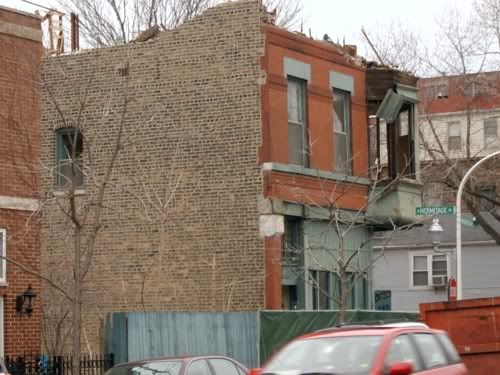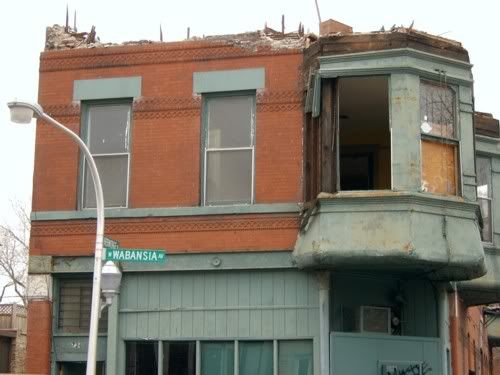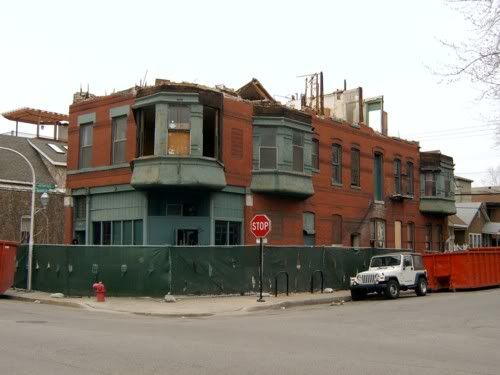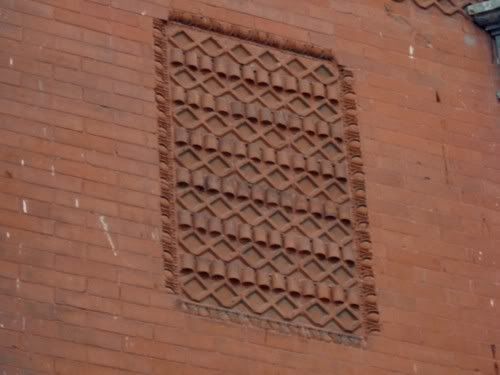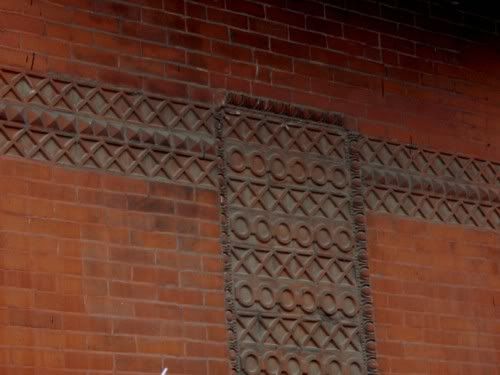 As you can see, the details on the old pub are not only cool in their own right, the whole thing was tied together in a very beautiful and expressive package. The Dodger in better days: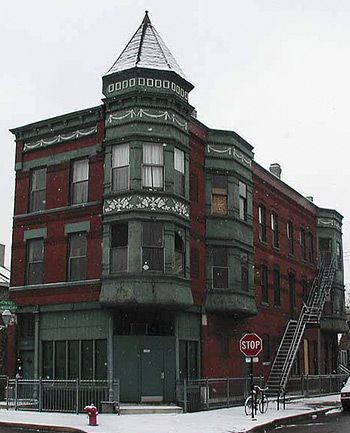 Also lost in the last couple weeks was this simple old church on Augusta Boulevard in the Ukranian Village: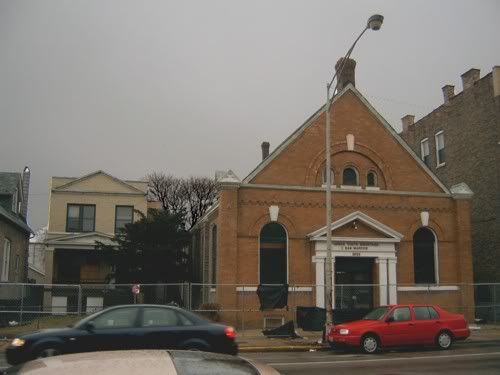 I mention this not because it's anywhere near as beautiful as the Dodger was (it wasn't), but because the demolition punctures a nearly uninterrupted wall of historic building along Augusta. This is important and scary, because while the tree-lined residential streets going back into the neighborhood have actually been landmarked and protected, Augusta itself, the central avenue that gathers the Village together into a cohesive whole, has not. Preservationists are working on this now, but it may already be too late.